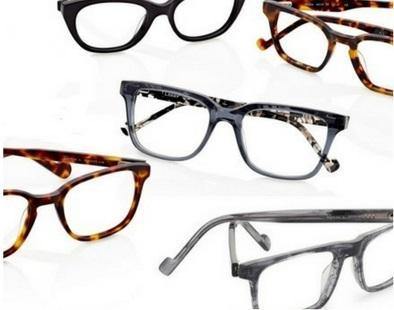 What kinds of plastics are used to make reading glasses?
Mar 03, 2018
Written by Renee Bachner | 0 comments
"One word: plastics. There's a great future in plastics. Think about it. Will you think about it? " …do you remember that quote from the movie Mrs. Robinson?
 Plastics have come a long way since then with endless possibilities for innovation and design as you probably have noticed when shopping for reading glasses.
Cellulose Acetate is sometimes referred to as a natural plastic since it is manufactured from purified natural cellulose.  Natural cellulose in the appropriate mix is derived from two basic sources: cotton linter and wood pulp.  It is hypoallergenic and known for being strong, lightweight, and flexible. Cellulose acetate is often called Zyl and can be made up in a wide range of designs, colors and finishes.  
For eyewear, cellulose acetate is used by forming layers of plastic into large blocks then carefully dividing it into individual parts that go through a number of steps that include hand polishing to the final individual frame assembly.  Done properly, this is an extremely labor-intensive process that usually takes at least 6 weeks and can no way compare to mass-produced injection-molded frames.
Injection mold frames are an extremely low-cost way of manufacturing reading glasses. Classic petroleum-based plastic is melted into a liquid form and then injected into special molds. When the liquid plastic cools a frame is formed, which is then colored and sprayed for luster. These frames are brittle and are usually paired with inferior quality lenses.
Experimentation to find new and less expensive forms of plastics has led to the development of such materials as TR- 90 and Ultem which offers strength but is limited in their design capabilities with limited longevity.
Although plastic choices have expanded in the field of reading glasses, cellulose acetate still remains the plastic of choice for a comfortable fit, upscale design and long wear.