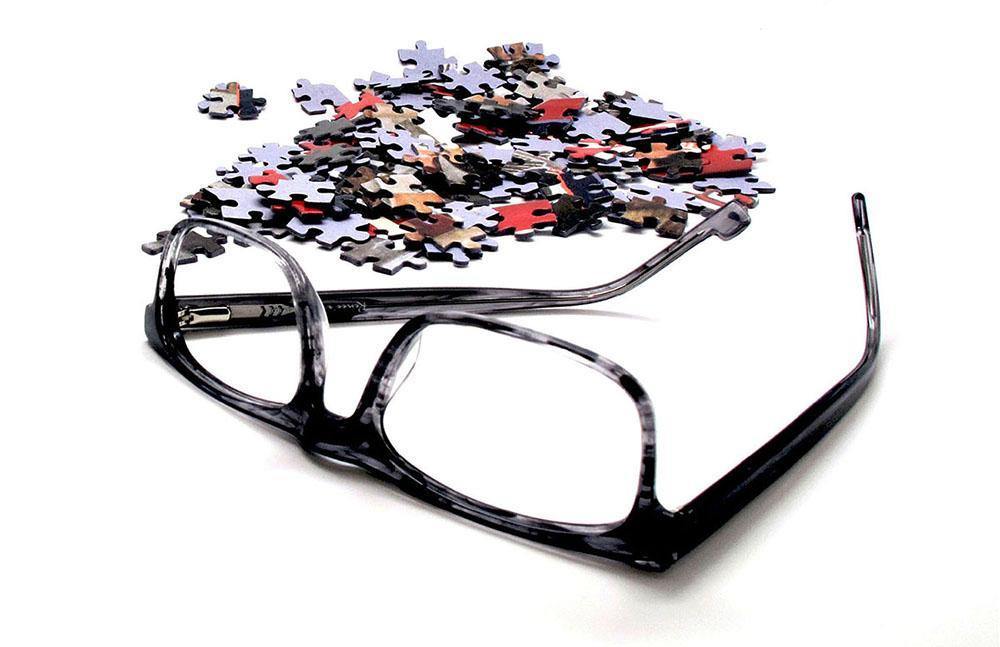 How to Choose Reading Glasses That Look Good on You
Written by Renee Bachner | 0 comments
Not sure what style frame will look good on you?  The info below should help make the selection process easy with tips on how how to get a good fit and complimentary looks... 
FRAME SHAPE
SHOULD CONTRAST YOUR FACE SHAPE
angular shapes slim by adding definition and contours to a full face
rounded shapes soften strong facial lines
shorten a long face with frames where the temples are attached at the top of the frame (vs. the middle of the lens area)
upswept (cat-eye) styles are the secret to face-lifting effects-yes, really!
rule breaker- i

t's your look, it you like it then own it!

   
 FRAME SIZE
SHOULD FIT TOTHE WIDEST POINT OF YOUR HEAD
choose a frame wide enough to leave enough room on each side of your head to avoid pressure marks

keep readers in scale with your face size and stature

rule breaker- make it small or oversized for stylish edgy looks.
BRIDGE STYLE
CHOOSE FOR COMFORT OR TO CONCEAL

 

METAL OR PLASTIC

- it's personal
1- Plastic preformed, non-adjustable bridges
appears to shorten your nose

the lower the bridge, the more it shortens

a keyhole bridge appears to lengthen your nose and it's narrower form makes this a good fit for a thin nose if you don't like nose pads
2- Nose Pads- love them or hate them

metal frames with adjustable nose pads can be formed to fit a wide or narrow nose and with that usually provides a secure and comfortable fit 
TEMPLE LENGTH
THE COMFORT FACTOR
should be long enough to fit with a bend around the back of your ears
long temples allow for more flexibility in how you like to wear your readers- down your nose or all the way up
If your readers are sliding down your nose, you may need a simple temple adjustment. Most optical shops provide this service at no charge
FRAME COLOR
CHOOSE TO BLEND, HIGHLIGHT OR MAKE A STATEMENT

highlight your eyes by repeating with the same frame color
use frame color to accent your highlights, blend or draw attention away from your hair color
your choice of frame color can enhance your complexion with the same transforming affects as rouge or lip color

switch it out to suit your mood
Since we are all unique individuals and our tastes and facial structures are not all the same, this is just a guide. Because your style is really all about what you like, what feels comfortable to you and how you see yourself and how you want the world to see you. 

Renee
Licensed Optician
New York