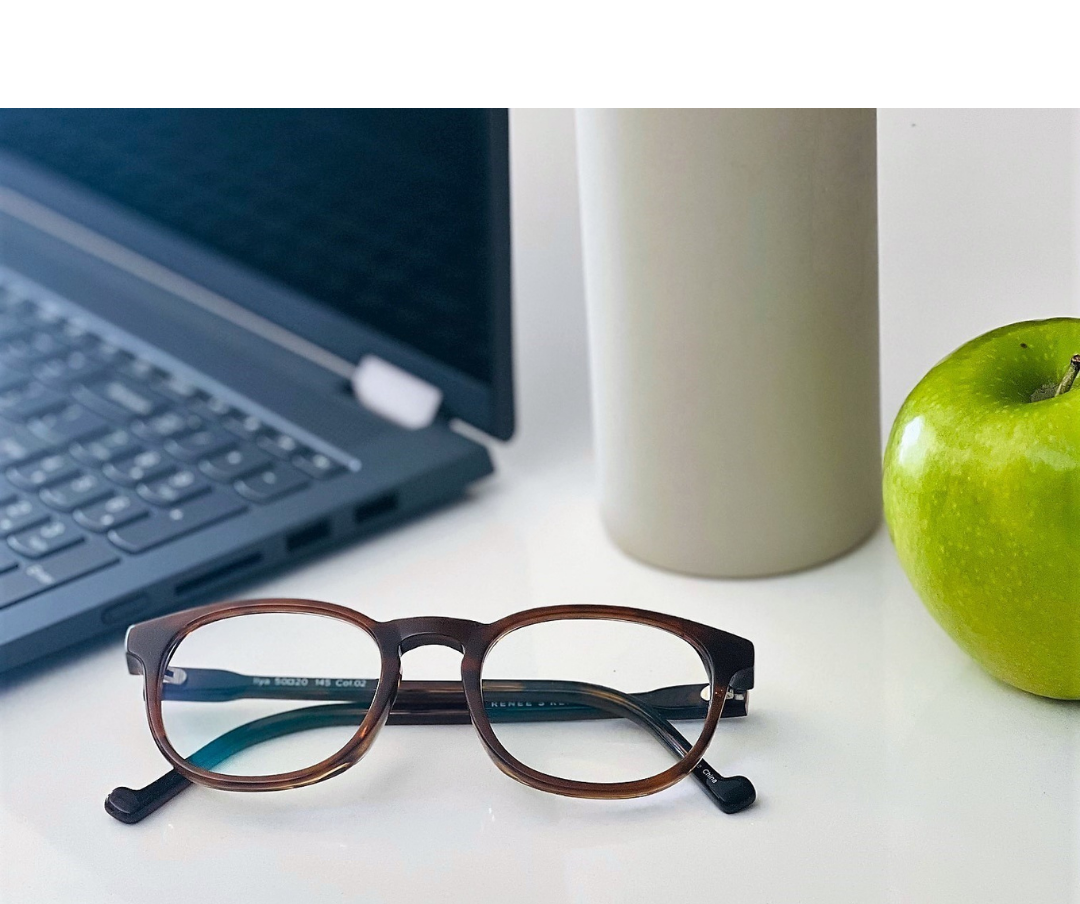 Tips for Looking Your Best on Your Video Calls
Dec 09, 2020
Written by Renee Bachner | 0 comments
Whether its zoom work calls or friends and family video chats, aside from of the ease of dressing from the waist up, the seemingly microscopic focus of the digital screen can't help but get some of us wondering whether we are representing ourselves in the best possible way.
The video call puts your looks center stage so now is the time to ditch the outdated and over worn and focus on looking your camera best.
Here's some computer glasses updates that will make you look your zoom call best:
  Long and late hours at the computer?
Easy fix.  Plastic frames that are continuous all around will hide your tired eyes.

A metal frame with adjustable nose pads allows for more flexibility when fitting a wide or very narrow nose but their typically thinner frame has less coverage.
So, you've put on a little weight over the past few months
No worries…look for reading glasses that have squared edges for slimming effects. A frame that is angular visually adds contours to your face.

Square shapes make your look modern and stylishly polished.
 Use color to bring out your best
Highlight your eyes or hair color by repeating the same color in your frame choice.

Colors. textures, patterns add personality. Dress the part to be the part.
Readers with face-flattering looks take over where lipstick left off
Zoom calls now put your eyes center-focus

Wear your readers like lipstick pops of color for the very same brightening effect.
Get a facelift without even leaving your home...
A cat-eye frame has what is fittingly described as a "facelift effect" …and for a lot less money!

Not for you? - try a more moderate version with a contouring brow line.
The video call is here to stay so be camera-ready.  When you change your readers, you change your looks...as cliché as it may sound, it's true.