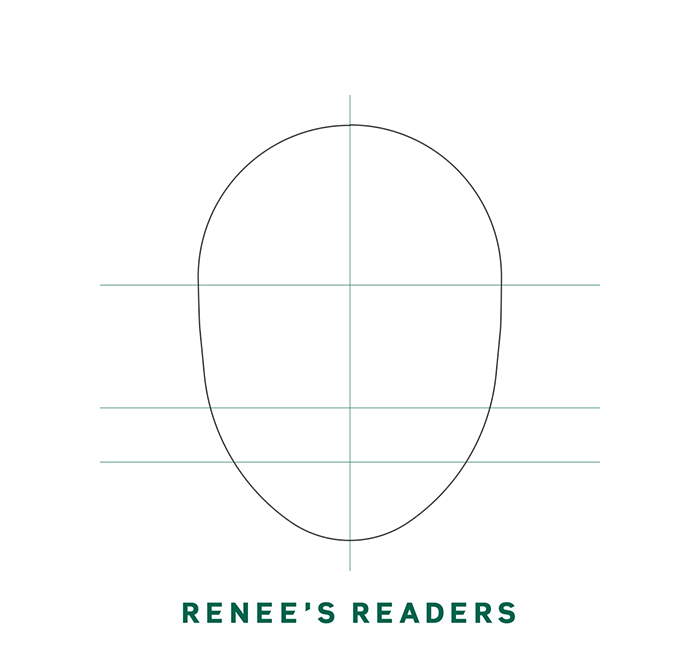 Reading Glasses Can Make You Look Younger, Thinner, Trendier, Smarter and...Sexier!
choosing_flattering_reading_glasses
Written by Renee Bachner | 0 comments
Reading glasses are the easiest (and least expensive) way to transform your looks, express your style and compliment your facial features and if you want to look younger the first place to start is in your choice of frame style - here's a few tips.
If you have rings, wrinkles, bags under your eyes,
Use your frame style to hide your late-night lifestyle...Frames that are continuous all around will hide them. Make sure the bottom of the reader overlaps those areas you want to camouflage. Chunky plastics do a great job with this!  A metal frame with adjustable nose pads provides more flexibility with fit but not so much with coverage.
So you've put on a little weight over the years
Ok, so who doesn't want to look younger and thinner? Try reading glasses that have squared edges for a more slimming look. A frame that is more angular will add dimension to your face. You will be amazed at how it will transform your looks! For a thin angular face shape, reading glasses with rounded corners softens life's contours. Who knew?
A facelift you can afford...
Hey girl, don't scream when you try on a cat-eye frame…do you feel like you look like your mother? Well, maybe she did know best because a cat-eye frame has what is fittingly described as a "facelift effect" and for a lot less money! You don't have to go all-out cat eye, but a slight upswing will definitely lift ages off!
Go Red!  Go Pink, Purple and Coral!  These lipstick pops of color have the very same brightening effect in your reading glasses too. Brighten up and fly right...You'll immediately notice their complexion-enhancing effects as a slight pop of color really goes a long way in pepping up your look.
Change your readers, change your looks...as cliche as it may sound, it is true.
We're all getting older. Your looks have changed as possibly some other things about you. Reading glasses in the right shape, style, fit and color will really make a noticeable difference in your appearance.
So just go with the flow, find the look that expresses the style you've developed over the years…and flaunt it!
Still, having trouble finding reading glasses that will look good on you? Can't decide between several pairs? Email us at info@reneesreaders.com. If you like, send us your selfie. We will get back to you asap.
Renee
Licensed Optician
New York