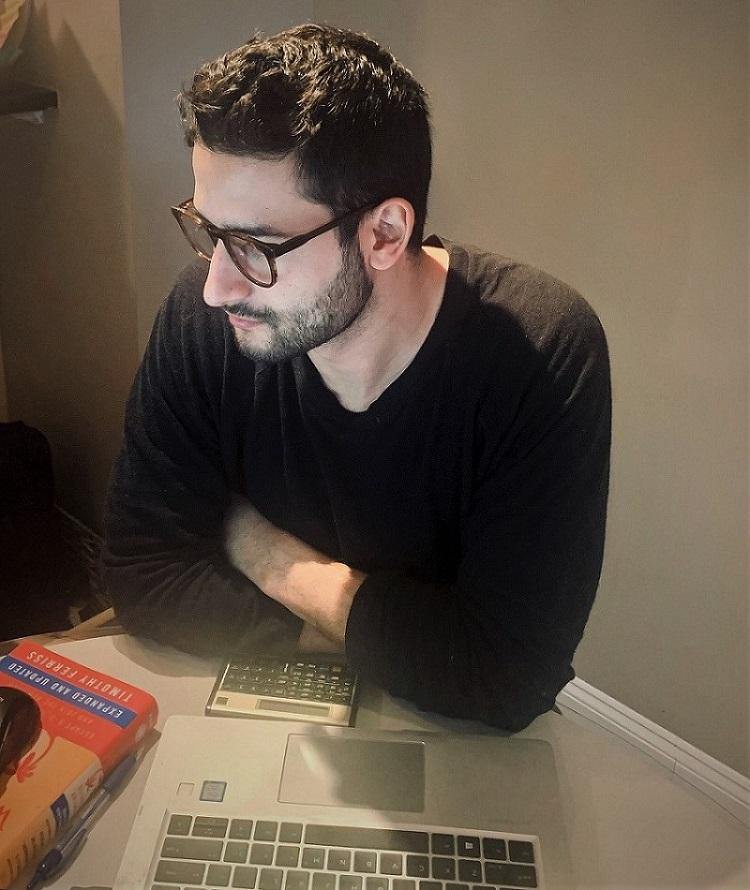 Computer Reading Glasses and Anti-Reflective Coatings- The Pros and Cons
Mar 31, 2021
Written by Renee Bachner | 0 comments
An anti-reflective coating is a clear coating that is applied on both sides of an optical lens  to cancel out visual interferences. Anti-reflective coatings improve visibility when driving at night and they are especially effective in controlling screen glare that bounces off your digital devices. Glare is one of the main sources of eye strain.
THE PROS -
AR coatings are very effective in raising the comfort level for people who spend long hours at the computer by reducing glare, improving contrast and enhancing visual acuity. 
AR coatings eliminate surface reflections so that your lenses look nearly invisible making it easier for viewers to see your eyes during video calls.
AR coatings reduces aberrations from the outer perimeters of your lenses eliminating peripheral distractions and increasing the usable portion of your lenses.
AR coatings have inherently anti-UV properties.
AR coatings adds another layer of protection to your lens surface.
 THE CONS -
Smudges are more visible. 
SOLUTION
Use the frames temples (side pieces that go around your ears) to take your readers on and off.
Cleaning your lenses with a microfiber cloth is the best way to keep your lenses clear and smudge free.
TIP
Cleaning your glasses with the wrong materials will scratch the lenses. Never clean your glasses with paper products- they contain wood fibers that will wear away at the lens surface.
Don't leave your readers in a hot car.  Extreme heat will eventually break down the AR coating.
THE TECHNOLOGY-
Anti-reflective lens coatings consists of a series of thin, hard layers of metallic oxide meticulously applied to the lens surface in a controlled, sterile environment. With each level of coating the lens is put in a vacuum chamber where the substance is cured.  This process is repeated to form a series individual layers on the lens surface that also acts as a hard coating that is naturally scratch resistant- but not scratch proof (no lenses are).
Better coatings have more layers and are applied to both sides of the lens. Inferior quality anti-reflective coatings make it harder to keep your lenses clean and tend to degrade over time, developing what looks like a crackling effect.
Light that would have been reflected off the lens now gets caught within the individual layers of the AR lens coating which either eliminates reflections or controls the path of light (or glare) traveling through the lens.
Anti-reflective coatings have been around for a long time but now more than ever their benefit has been realized as our lives place us front and center to our reflective digital devices every day.